How to Create a Great Email Signature for Your Business
Oct 1, 2021
Business Email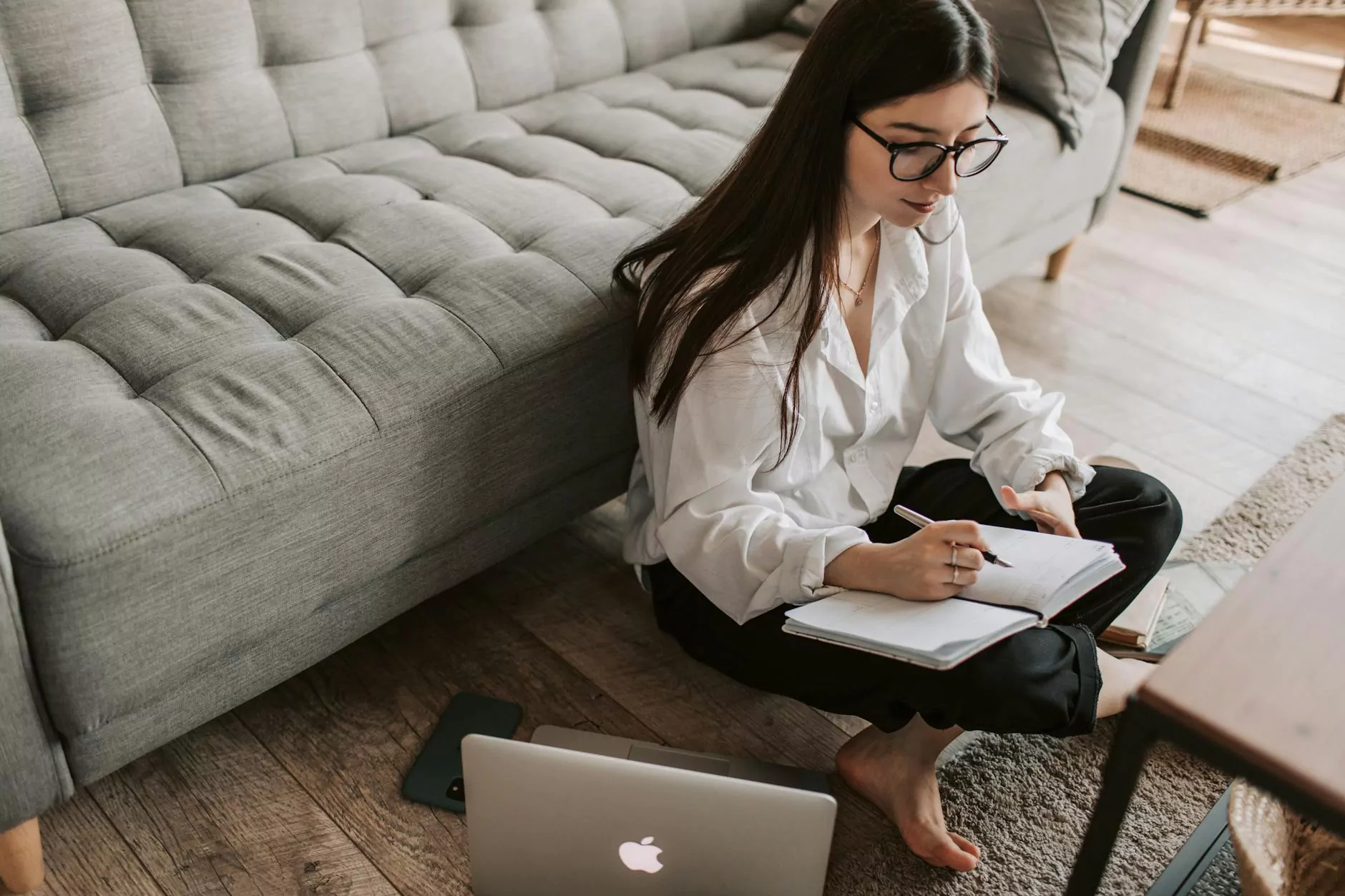 Introduction
Welcome to Smart Digit SEO's comprehensive guide on how to create a great email signature for your business. A well-designed email signature can make a significant impact on your professional communication and leave a lasting impression on your recipients.
The Importance of an Email Signature
In the digital age, email remains one of the primary channels of communication in business and consumer services. An email signature is a powerful tool that adds credibility, professionalism, and brand consistency to your email correspondence. It serves as a virtual business card, providing essential contact information and promoting your company's services or products.
An effective email signature not only enhances your brand image but also allows recipients to easily get in touch with you, increasing the chances of conversion and building valuable business relationships.
Key Elements of an Email Signature
When creating an email signature, it is crucial to include key elements that provide relevant information to your recipients. Here are the essential components of a great email signature:
Name and Designation
Start by including your full name and professional designation. This helps establish credibility and enables recipients to identify the sender easily.
Contact Information
Provide your contact information, including phone number, email address, and physical address if applicable. Ensure that the information is accurate and up to date.
Company Logo
Incorporate your company logo into the email signature to reinforce brand recognition. Make sure the logo is properly sized and displayed in high resolution.
Website and Social Media Links
Include links to your website and relevant social media profiles. This allows recipients to further engage with your brand and easily access additional information.
Call-to-Action (CTA)
Incorporate a compelling CTA in your email signature. This could be a link to a specific landing page, a promotional offer, or a direct call to schedule a consultation. A well-crafted CTA encourages recipients to take action and can help drive conversions.
Legal Disclaimers
Depending on your industry and location, it might be necessary to include legal disclaimers in your email signature. Consult with legal professionals to ensure compliance with relevant regulations.
Tips for Designing an Effective Email Signature
Now that you understand the key elements of an email signature, let's explore some tips to help you design an effective one:
Keep it Simple and Clutter-Free
A cluttered email signature can be overwhelming and distract from your core message. Keep the design simple, clean, and visually appealing. Avoid using too many colors, fonts, or excessive images.
Ensure Mobile Responsiveness
With the increasing use of mobile devices, it is crucial to design your email signature to be mobile-responsive. Test the signature across different devices and screen sizes to ensure optimal display and usability.
Maintain Consistency with Branding
Your email signature should align with your branding and visual identity. Use consistent fonts, colors, and style elements to reinforce brand recognition and professionalism.
Use Professional Formatting
Proper formatting enhances readability and professionalism. Use HTML formatting tags such as , , and to highlight essential information and create visual hierarchy.
Test and Optimize
Test different variations of your email signature to determine which design and content elements perform best. Monitor metrics such as click-through rates and engagement to optimize your signature over time.
Conclusion
In this comprehensive guide, we have explored the importance of creating a great email signature for your business. By incorporating the key elements and following the design tips provided, you can create an impactful signature that enhances your brand image, fosters engagement, and drives valuable business opportunities.
Remember, an effective email signature is an essential component of your overall digital marketing strategy. At Smart Digit SEO, we specialize in helping businesses optimize their digital presence and achieve success in the competitive online landscape. Contact us today to learn more about our expert digital marketing services tailored to your business and consumer services needs.