How to Dispose of Business Hard Drives
Feb 11, 2019
IT Support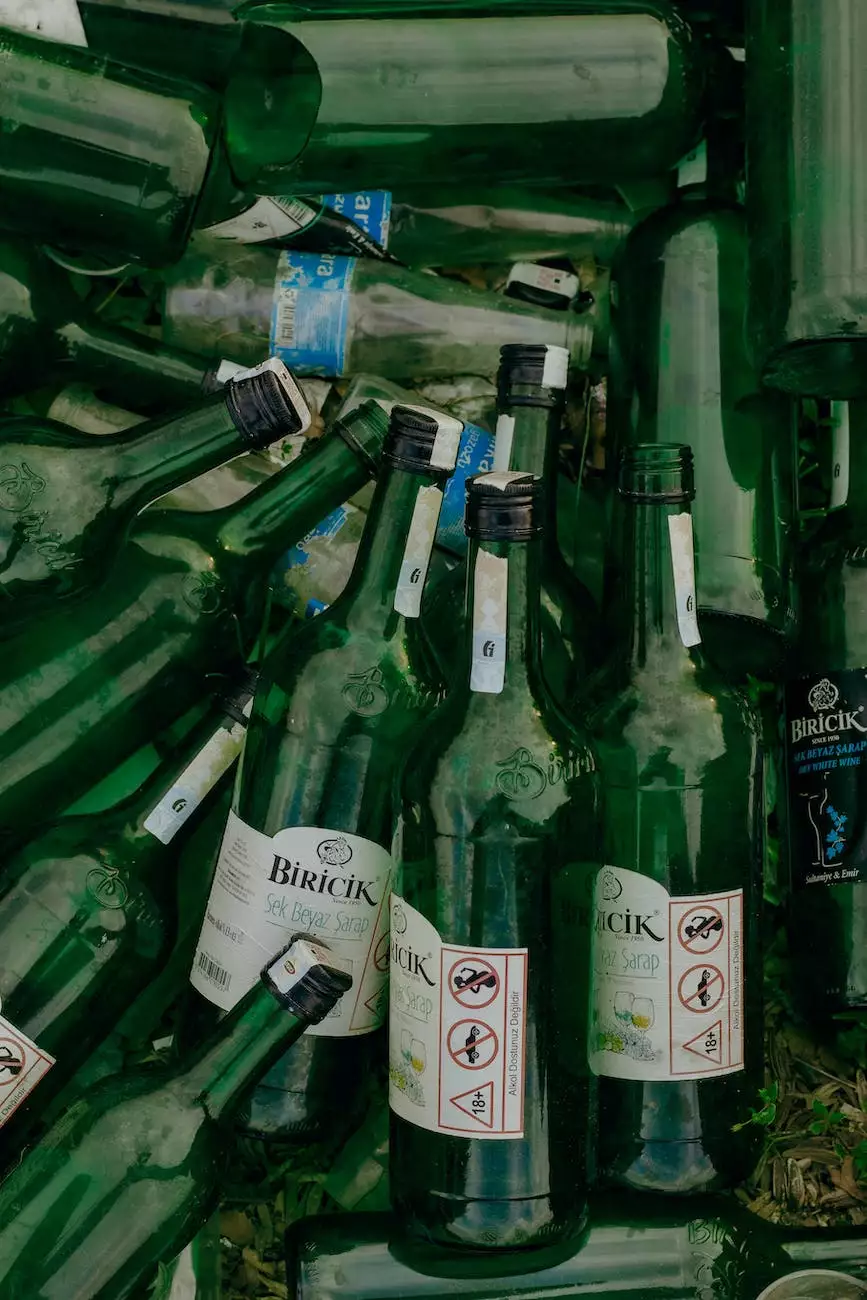 Introduction
Are you a business owner searching for the best practices to securely dispose of your company's hard drives? Look no further! Smart Digit SEO is here to guide you through the process of responsibly managing your digital waste. In this comprehensive guide, we'll provide you with detailed steps and expert tips to ensure the secure disposal of your business hard drives. Let's dive in!
Why It's Important to Dispose of Business Hard Drives Properly
As a business handling sensitive data, it is crucial to prioritize the secure disposal of your hard drives. Failing to do so can lead to severe consequences, including data breaches, legal liabilities, and reputational damage. By disposing of your business hard drives properly, you safeguard your company's sensitive information and protect your customers' data from falling into the wrong hands.
Step-by-Step Guide: Securely Disposing of Business Hard Drives
Step 1: Backup and Secure Data
Before disposing of your hard drives, it is essential to back up and securely transfer any crucial data you may need in the future. Ensure that all files are safely stored on an external device, a cloud-based storage system, or a secure server.
Step 2: Data Erasure or Destruction
There are two primary methods for securely disposing of your business hard drives: data erasure and physical destruction. Choose the method that best suits your specific requirements:
Data Erasure: Using specialized software, overwrite the hard drives with random data multiple times, making it virtually impossible to recover any original data. This method allows you to reuse or resell the hard drives if desired.
Physical Destruction: Physically destroy the hard drives using methods like shredding, crushing, or degaussing. This ensures complete destruction of data but renders the drives unusable for future purposes.
Step 3: Verify Successful Data Removal
After erasing or destroying the hard drives, it's crucial to verify that the data removal process was successful. Conduct appropriate tests or seek the assistance of a data recovery specialist to ensure that no residual data remains on the drives.
Step 4: Environmentally Friendly Disposal
Dispose of the hard drives in an environmentally friendly manner to minimize the impact on our planet. Seek out recycling centers or certified e-waste disposal companies that adhere to proper recycling protocols and comply with environmental regulations. Such organizations professionally handle the recycling and disposal of electronic waste, including business hard drives.
Tips for Secure Disposal
Now that we've covered the essential steps, let's explore some additional tips to enhance the security and effectiveness of your business hard drive disposal process:
Document the entire disposal process, including dates, methods used, and responsible personnel.
Consider utilizing certified data destruction services, ensuring the highest standards of data erasure or physical destruction.
Stay informed about the evolving legal requirements and regulations governing data disposal in your locality.
Educate your employees about the importance of secure data disposal and provide them with clear guidelines to follow.
Regularly assess your company's data retention policies to minimize the accumulation of unnecessary data.
Conclusion
Securely disposing of your business hard drives is of utmost importance to protect sensitive information, maintain compliance with data protection regulations, and uphold your company's reputation. Following the step-by-step guide and implementing the additional tips provided by Smart Digit SEO, you can confidently manage your digital waste while minimizing the associated risks. Remember, responsible disposal practices not only protect your business but also contribute to a safer and more sustainable environment.