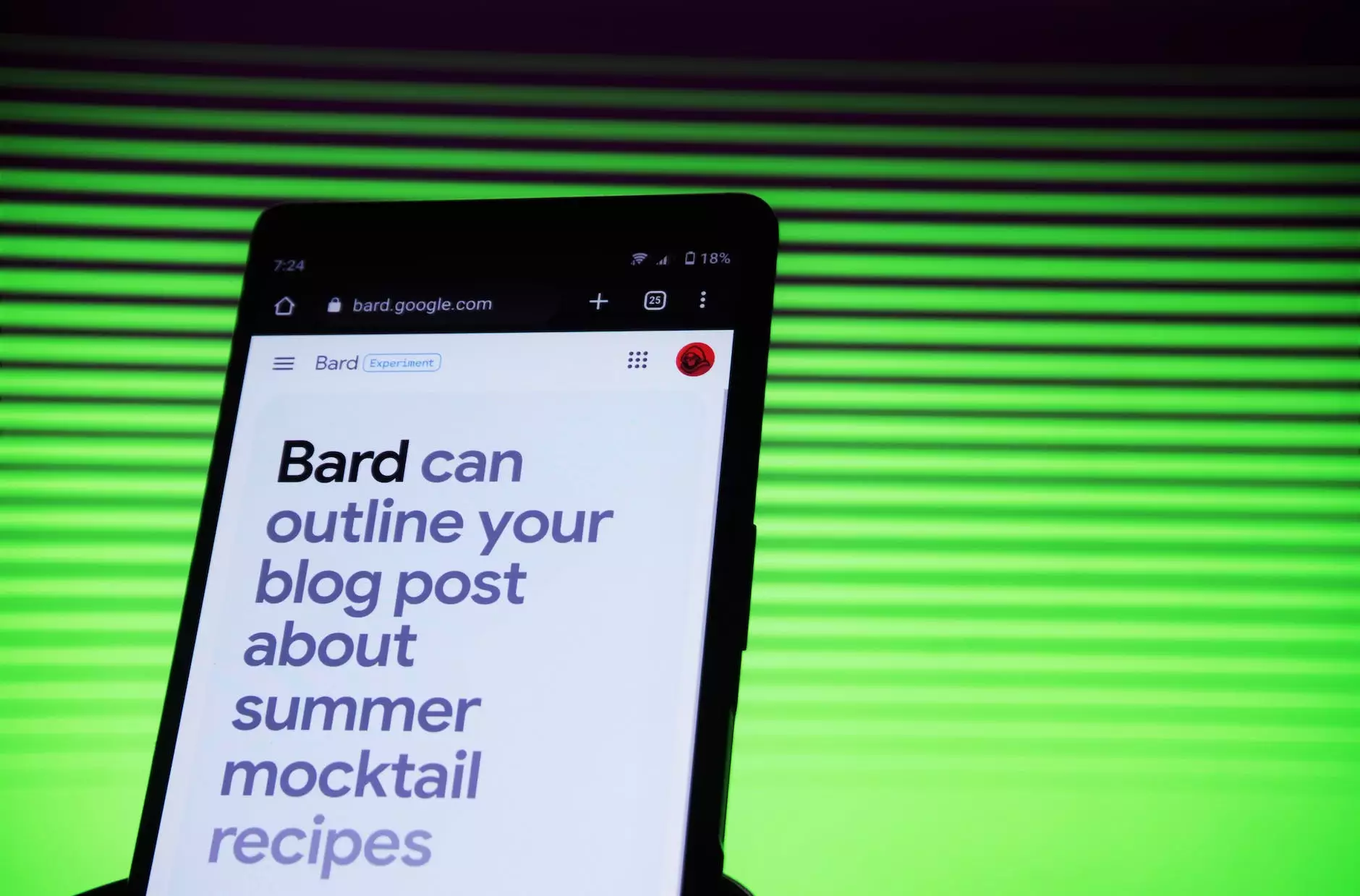 Introduction
Welcome to Smart Digit SEO's Business Logo Design Service! We are a leading provider of high-end logo design services in the field of digital marketing. If you are looking for a professional and captivating logo that will make your brand stand out in today's competitive marketplace, you have come to the right place.
Why Choose Smart Digit SEO?
At Smart Digit SEO, we understand the significance of a well-designed logo in establishing your brand identity and conveying your values effectively. Our team of talented designers is dedicated to creating unique and impactful logos that resonate with your target audience. Here's why we are the best choice for your logo design needs:
1. Customized Designs
We believe that your logo should reflect your brand's personality and values. Our designers work closely with you to understand your vision, target audience, and industry. This enables us to create customized logo designs that perfectly represent your brand identity.
2. High Quality
Quality is our utmost priority, and we never compromise on it. Our designers are experts in creating visually stunning and professional logos that enhance your brand's credibility and leave a lasting impression on your customers.
3. Extensive Experience
With years of experience in the digital marketing industry, we have a deep understanding of market trends and consumer preferences. This allows us to design logos that are not only visually appealing but also optimized for maximum impact in today's competitive online landscape.
4. Timely Delivery
We value your time and strive to deliver our logo designs within the agreed-upon timeframe. Our efficient design process ensures that you receive your high-quality logo in a timely manner, allowing you to start utilizing it for your branding efforts without delay.
5. Affordable Pricing
We believe that outstanding logo design should be accessible to businesses of all sizes. That's why our logo design services are competitively priced, offering exceptional value for your investment. We provide transparent pricing with no hidden charges, so you can confidently budget for your branding needs.
The Logo Design Process
Our logo design process is carefully designed to ensure a seamless experience for our clients while delivering exceptional results. Here are the steps we follow:
1. Discovery
We start by getting to know your business, its values, and the target audience you aim to reach. Understanding your unique selling propositions (USPs) and brand positioning allows us to create a logo that effectively communicates your message.
2. Concept Development
Our designers brainstorm and conceptualize creative ideas based on the information gathered during the discovery phase. We focus on creating designs that align with your brand and resonate with your target audience. Once we have several concepts, we present them to you for feedback.
3. Design Refinement
Based on your feedback, we refine and polish the chosen concept to ensure it meets your expectations. Our designers pay attention to every detail, from the color scheme to the typography, to create a visually appealing and cohesive logo that truly represents your brand.
4. Finalization
Once you are satisfied with the refined design, we finalize the logo and prepare it for delivery. You will receive the logo in multiple formats for both digital and print use, ensuring versatility across various marketing channels.
Contact Us Today
Ready to elevate your brand with a professionally designed logo? Contact Smart Digit SEO today to discuss your logo design requirements and take the first step towards creating a memorable and impactful visual identity for your business. Our dedicated team is here to help you succeed in the digital marketplace.
Remember, your logo is the face of your brand. Don't settle for anything less than exceptional – choose Smart Digit SEO for your business logo design needs!