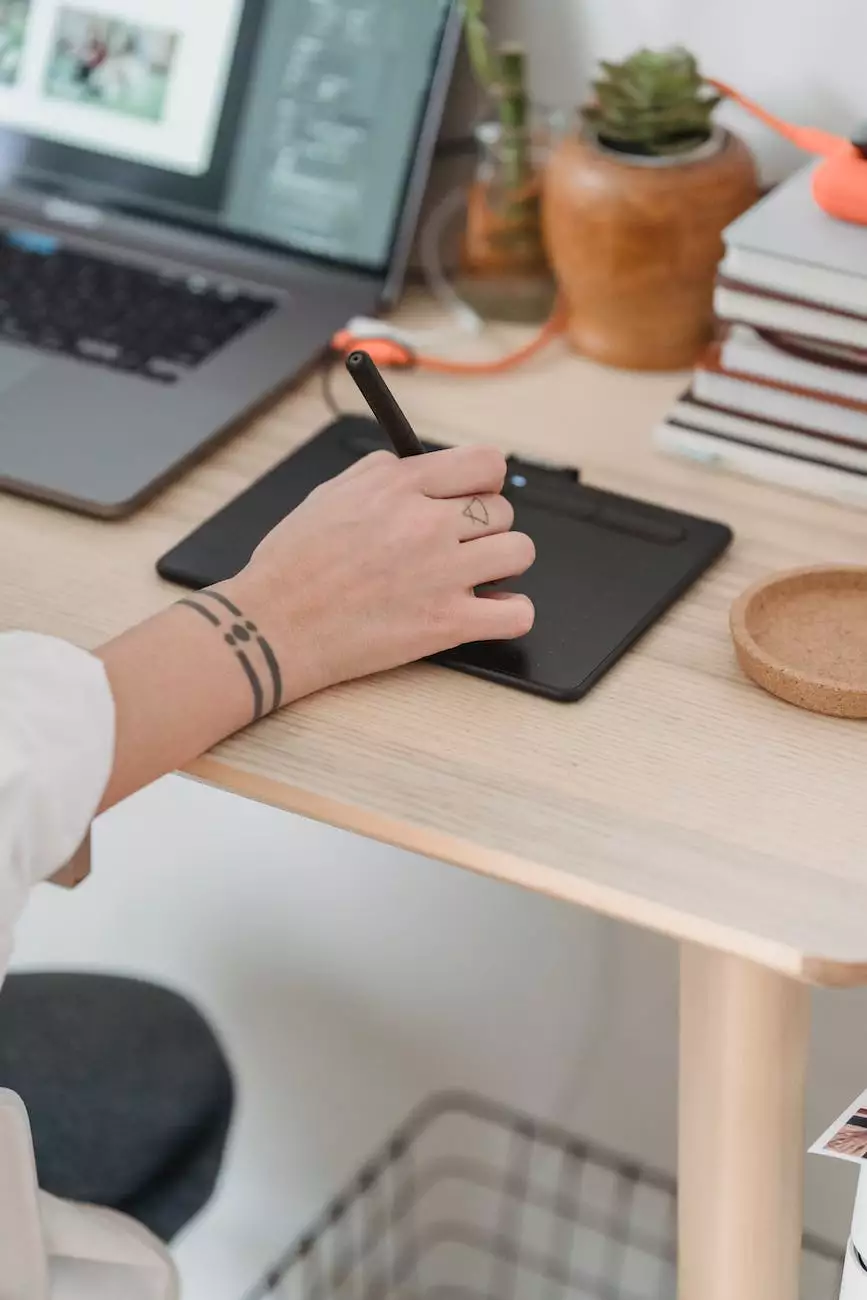 Welcome to Smart Digit SEO - Your Destination for High-End Logo Design Services
Are you in search of a skilled and creative graphic designer to craft a remarkable logo that represents your business effectively? Look no further! At Smart Digit SEO, we take pride in being leaders in the field of digital marketing, offering top-notch logo design services by our talented graphic designer, Madeleine Romano.
Elevate Your Brand with a Unique Logo Design
A logo is more than just a visual representation of your brand; it symbolizes your business's identity, values, and unique selling proposition. At Smart Digit SEO, we understand the importance of a well-designed logo and the impact it can have on your overall brand image.
Our graphic designer, Madeleine Romano, possesses a rare blend of creativity and technical expertise. With years of experience in the industry, Madeleine has mastered the art of creating logos that instantly grab attention and leave a lasting impression.
Whether you're a startup looking for a fresh logo design or an established business in need of a rebrand, Madeleine will collaborate with you closely to understand your vision, target audience, and brand personality. She will then translate these insights into a visually stunning logo that perfectly captures your brand essence.
The Smart Digit SEO Difference
What sets Smart Digit SEO apart from other logo design services in the digital marketing industry? Our commitment to excellence and attention to detail ensure that every logo we create is not only visually appealing but also strategically crafted to align with your business objectives.
We pride ourselves on offering an unrivaled customer experience. From the initial consultation to the final delivery, our team will guide you through the entire design process, ensuring that your expectations are not just met, but exceeded.
Why Choose Smart Digit SEO for Your Logo Design Needs?
Professionalism: At Smart Digit SEO, we understand that your logo is a representation of your business's professionalism. Our team is dedicated to creating designs that exude professionalism and establish trust in your target audience.
Creativity: Our graphic designer, Madeleine Romano, is known for her imaginative and out-of-the-box approach to logo design. She will bring your ideas to life in a way that surpasses your expectations.
Uniqueness: We believe in creating logos that stand out from the crowd. A unique and memorable logo is essential for brand recognition, and our team will develop a design that is distinctively yours.
Evidence-based Design: Smart Digit SEO combines the art of design with data-driven insights. Our designers stay updated with the latest industry trends and incorporate evidence-based design principles to ensure your logo appeals to your target market.
Timely Completion: We understand the value of time in the fast-paced digital marketing world. Our team is committed to delivering your logo design within the agreed-upon timeframe, without compromising on quality.
Contact Smart Digit SEO Today
Ready to take your brand to the next level with a professionally crafted logo by our talented graphic designer, Madeleine Romano? Contact Smart Digit SEO today to discuss your logo design requirements and receive a personalized quote.
Remember, your logo is the visual representation of your business and plays a crucial role in attracting customers and establishing brand identity. Don't settle for mediocre designs when you can partner with Smart Digit SEO for a logo that truly reflects your brand's unique essence.