10 Essential Successful Web Designer Skills
Jun 8, 2022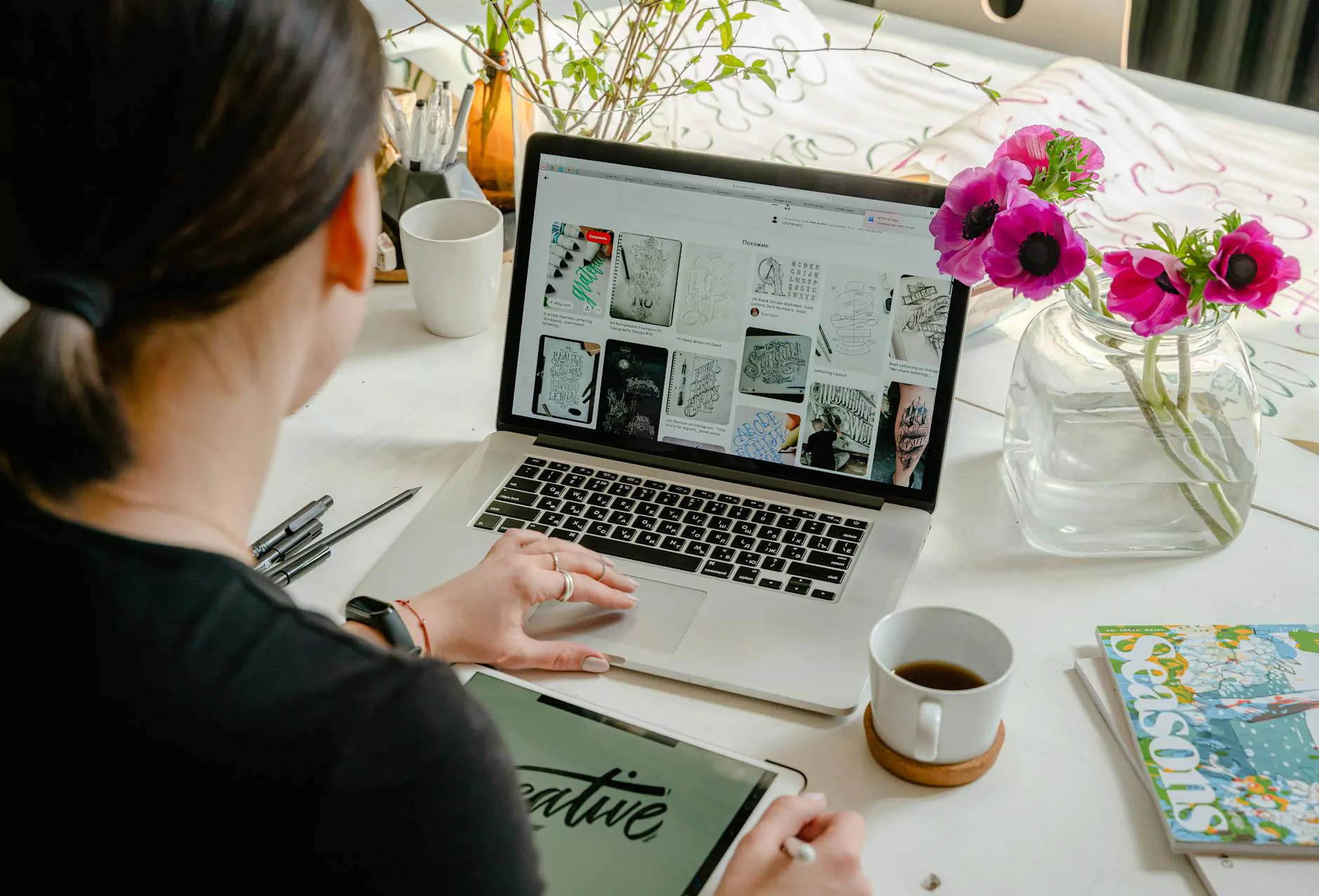 Introduction
Welcome to Smart Digit SEO, your go-to source for valuable insights and resources in the field of Digital Marketing. In this article, we aim to provide you with a comprehensive list of the top 10 essential web designer skills that can elevate your success in the ever-evolving world of web design.
1. Proficiency in HTML and CSS
In order to excel as a web designer, having a deep understanding and proficiency in HTML and CSS is crucial. HTML (Hypertext Markup Language) is the foundation of web pages, responsible for structuring and presenting content. CSS (Cascading Style Sheets) complements HTML by enabling you to control the visual appearance of your web pages.
2. User Experience (UX) Design
A successful web designer should possess skills in User Experience (UX) design, which involves creating intuitive and user-friendly interfaces. Understanding user behavior, conducting user research, and implementing effective navigation and interaction patterns are key elements of UX design.
3. Responsive Web Design
In today's mobile-centric world, it is essential for a web designer to have expertise in responsive web design. This approach ensures that websites adapt and provide optimal viewing experiences across a variety of devices and screen sizes, including smartphones, tablets, and desktop computers.
4. Graphic Design and Adobe Creative Suite
An eye for aesthetics and proficiency in graphic design are valuable assets for any web designer. Familiarity with design principles, color theory, and tools like Adobe Creative Suite (e.g., Photoshop, Illustrator) can empower you to create visually striking and engaging web designs.
5. JavaScript and Front-End Frameworks
Proficiency in JavaScript, along with knowledge of popular front-end frameworks like React or Angular, can significantly enhance your web design capabilities. Implementing dynamic and interactive elements, such as sliders, animations, and form validations, can greatly improve the user experience.
6. Search Engine Optimization (SEO)
Understanding the fundamentals of Search Engine Optimization (SEO) is essential for a successful web designer. By incorporating SEO best practices, such as creating keyword-rich content, optimizing meta tags, and utilizing proper heading structures, you can help boost your clients' website visibility on search engine result pages.
7. Web Analytics and Data Analysis
Having a solid foundation in web analytics and data analysis can empower you to make data-driven decisions when it comes to improving website performance and user experience. Familiarity with tools like Google Analytics can assist you in gathering valuable insights and optimizing your designs accordingly.
8. Collaboration and Communication
A successful web designer knows the value of collaboration and effective communication with clients, stakeholders, and other team members. Strong interpersonal skills, active listening, and the ability to translate client requirements into actionable design solutions are vital for project success.
9. Project Management
Being proficient in project management methodologies can greatly contribute to your success as a web designer. Organizing your work, setting realistic project timelines, managing resources, and prioritizing tasks efficiently ensures smooth project execution and client satisfaction.
10. Keeping Up with Industry Trends
The digital landscape is constantly evolving, and as a web designer, it is essential to stay updated with the latest industry trends, emerging technologies, and design techniques. Actively engaging in continuous learning through online resources, attending conferences, and following thought leaders can help you stay ahead in the competitive digital marketing field.
Conclusion
In conclusion, mastering these 10 essential web designer skills can unlock numerous opportunities for success in the world of digital marketing. At Smart Digit SEO, we strive to provide you with comprehensive insights and guidance to help you excel in your web design endeavors. Stay tuned for more valuable resources to enhance your knowledge and expertise in the ever-growing digital ecosystem.